Every once in a while, when the phone, the texting, the computer and the non stop hectic pace of our lives gets to me, I have to leave for a few days and not be found. Sort of.
It's pretty difficult not to be found in 2008, but a friend of mine has a house in a mountainy spot of Pennsylvania and she is generous enough to invite us for weekends. There's no cell phone reception there, a couple of religious stations on the tv (the kind that ask for a prayer and a check), a lot of fog, deer, and silence. There is usually general protest on the way there about not being able to contact their friends or get any of the good tv shows, and as they complain, I just keep driving. I think it's good for them to be forced to spend time with only their parents, or maybe it's just good for me, but either way, it's gonna happen.
We found a festival they could stand since it had some old trains (steam powered that still ran)a haunted jail with a dungeon, and this church with architecture that made them stop for a few seconds:
Thinking (hoping) it might be haunted, two out of three of my kids stepped inside and actually went into the chapel and sat down
voluntarily
. I had to take their picture: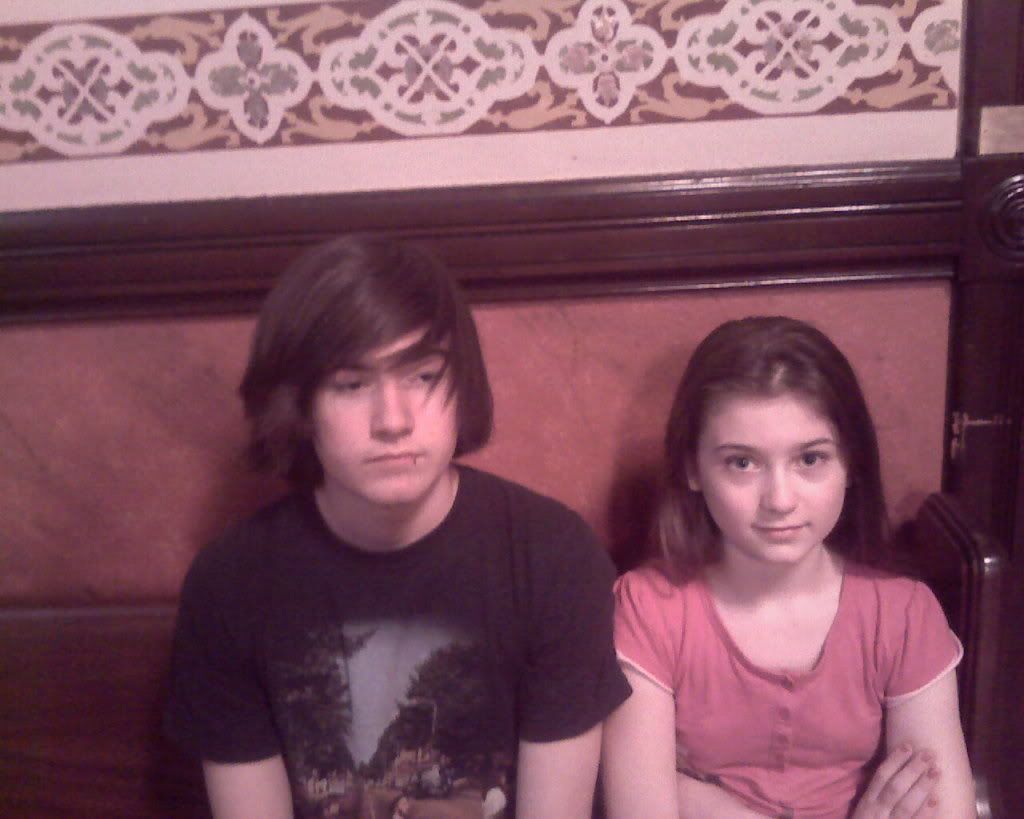 What was the point of all that time in the car and all that quiet? I was able to figure out how I need to change my last manuscript so it's a bit less wobbly, and the kids spent the way home talking to each other and to me and their Dad. They did text, but only a few times, and mostly they talked about kid stuff like ghosts and Halloween and how much they still really, really like candy - all three of them, even my 16 year old. I like just talking to them.
They are so wired all the time to their electronics it's almost as if we exist in parallel universes. I know my two boys are learning independence while spending all that time with friends. And that's really important, but so is learning about their little sister's trouble with a boy on the playground or how their parents once dressed up as his and her mummies.
It sounds so weird to say I take my kids on trips to remote places because I miss them, and I live with them every day, but it's true.