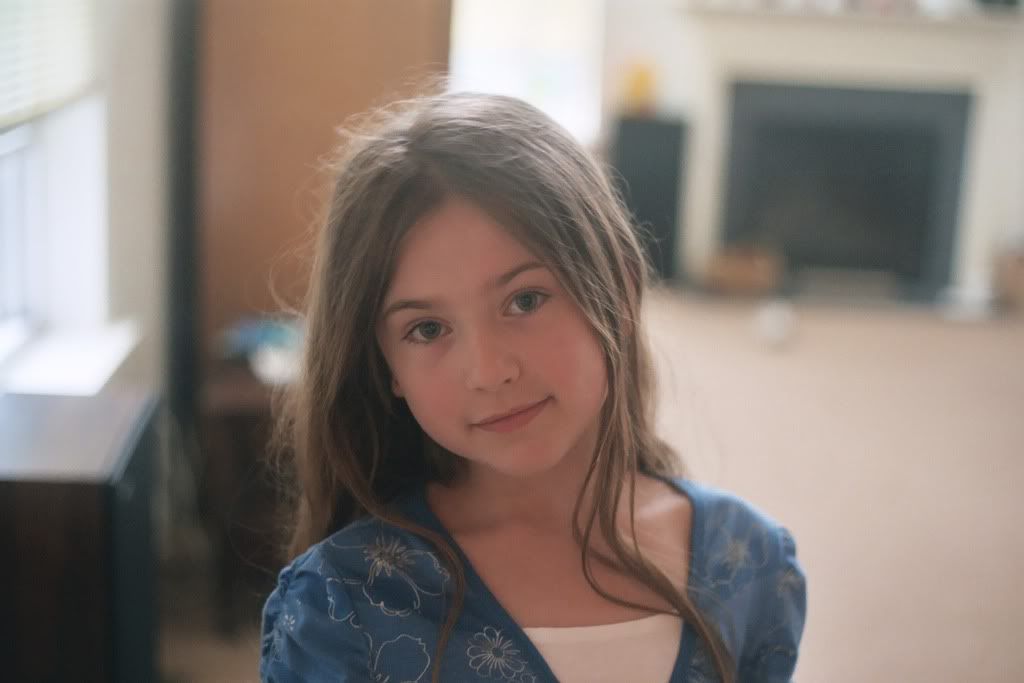 On Monday, August 25, Emma turned ten. It's not a vast age, but while I was all excited about a trip to Toys R Us, she looked at me with her (then) nine year old patience, and announced, "Mom, I want a new computer, not toys. It's not like I'm five."
Right. She's not five, but she is only ten, and already her friends have laptops, cell phones and separate phones to text. One of her closest friends has a Blackberry.
She's ten and a half. I can't imagine what she enters on it: "Suite Life of Zach and Cody Saturday morn" or maybe just the week's spelling words.
In fairness, these are the kids who grew up with the Internet. None of them can remember a time when there weren't computers in the house, or when pictures took up to a week to get back from the developers. A few parents we know assist their children with blogs (remember diaries?) Their homework is online, they take keyboarding in second grade, and they are computer savvy by about the third grade.
Each year, along with nutritional guidelines, bus rules and field trip permissions, the Internet safety code comes home. Emma learned how to use a mouse and how to click on icons in kindergarten. She has only seen her teachers take attendance on computers that are now built in to teachers' desks.
So she got her laptop. She didn't want a party, just a family trip. For Christmas, she wants a cell phone, but she does think her friend's Blackberry is silly.
I can't imagine her opening a copy of Little Women or Jane Eyre or Wuthering Heights and understanding that time. I look at most tween books, and I wonder if she will understand how life used to so much less immediate, so much less global.
Today, I answered my own question. Since she can only go on the Internet with someone present in the room (someone = older than 13), I have been watching her navigation. So far she has watched:
-a man claiming he can count to infinity
- a fashion show for dogs
- kittens (and more kittens, and yet more kittens)
- several episodes of a show involving a castle,a princess, and a witch
- music videos of bands she likes
When I asked her this morning what she liked best about her birthday, she replied,
"Two things: the wipeout (which is a water park slide) and the cake."
I don't think kids change; just their toys do. When I asked her about the laptop, she replied, "Oh, that's really just for homework so I don't have to borrow one of the boys."