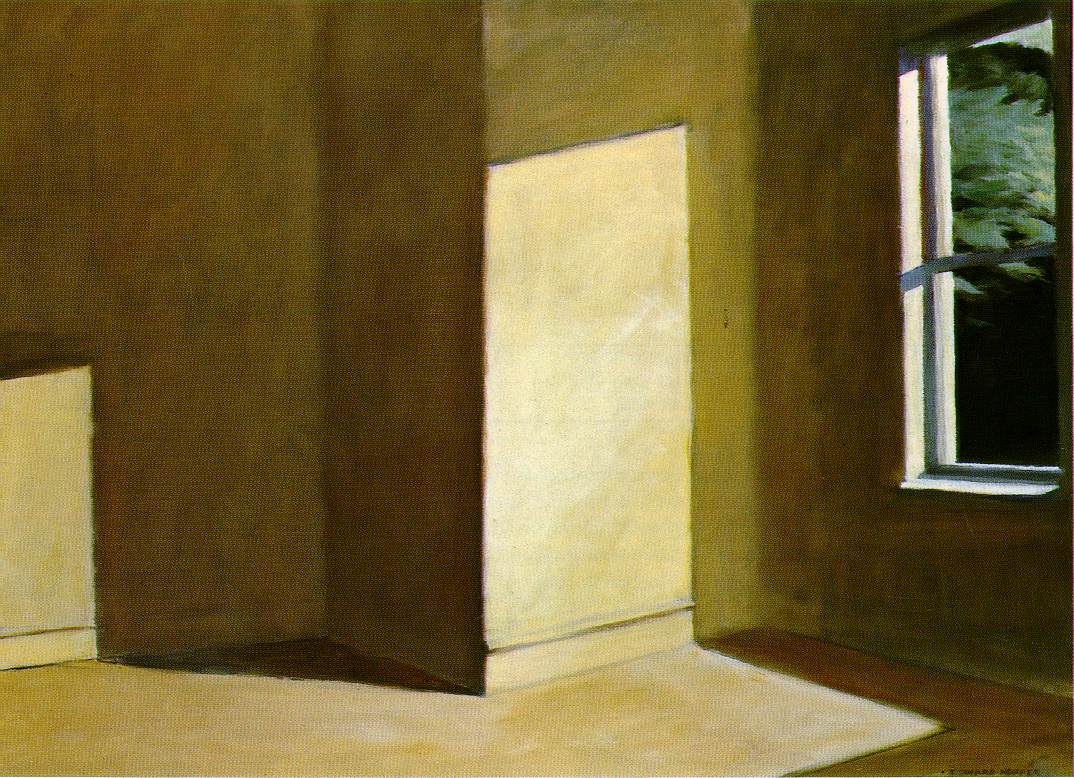 I have been doing a whole lot of nothing for the past few days, and I don't even feel guilty about it. Well, maybe not nothing.
I've been cleaning up the house and baking and planning for Christopher's graduation party, potting plants and planting squash and tomatoes, and building a fire pit in the back yard. So I have been doing stuff, but not the usual, frantic grading of papers and running around that I normally do. I have to say it's wonderful. I finally got to the library, the dentist, and the post office, and I might even have figured out the opening of the novel that has been daunting me for almost a year now. This is the same one that I wrote the opening two pages 17 times (an actual, counted number) I'm pretty sure I'm sticking to this opening. And I wrote notes on an MG I'm halfway through.
I like vacancy. Even though, by many people standards, this is a nut house with the half dozen animals, the kids and their friends, graduation, packing for the college summer program, and all the rest, there is nothing I actually HAVE to do for the next few days. I guess nothing for me is deciding when I do tasks and not feeling that ever present clock.
I also think down time is essential for writing. I manage to think about writing for short times during the school year, but usually when I'm driving to work, or buying broccoli at the green grocer. It sort of goes like this:
Character is...why is she so...what's that word? The kids would say emo, but she wouldn't. Maybe I could sneak that organic cabbage into the soup - would Philip detect it? Oh no, there's that PTA woman and she's coming toward me. Thank God, she turned. Did she see me? That character needs a name. Something with no snootiness, no Ashleys or Courtneys. Did Emma hand in that permission
slip? Maybe an old fashioned name. Oh great, here comes the PTA mom headed right toward me and I think she just recognized me. Laura? Except I think of the Glass Menagerie with that name...bok choy? that's not as pronounced a taste as cabbage....
Once his party is over on Friday, and he's safely at the college summer program that begins on Saturday, I'll have even more nothing. At least for about three weeks or so. Then things start to pick up again around here.
Probably the best thing that's come out of the past few days is that I realized how much I like writing, and how I would be perfectly content to spend all of my time with my hair in a messy pony tail,working on novels. I used to think I needed to go out, to connect with other people, to have a job that forced me to find the mascara tube and shave my legs. Now, I'm thinking more along the Emily Dickinson framework of having a room and some ideas.
Of course the danger of Dickinson's way is that I would wind up spending too much time talking to the cats and probably develop some vague form of agoraphobia about going to the grocery store.
But I think that's okay. I'd rather suffer a little agoraphobia than not have my novel completed. I'm looking at the next few weeks as kind of a rough draft for how I want to shape my life, and I think the first thing I am going to do is make some cuts in a few areas I thought were essential. This time has taught me that what's essential is having time to do "nothing" ---